Quick Web capture! Convert the currently displayed web page to PDF right away!
ShotWeb converts web pages to a PDF file.
You can even turn an entire web page such as the Twitter timeline or recipes into a PDF file.
Of course, you can copy and paste the sentences on a PDF.
PDF files will be saved in ShotWeb, however they can also be opened with external apps by using the iOS features.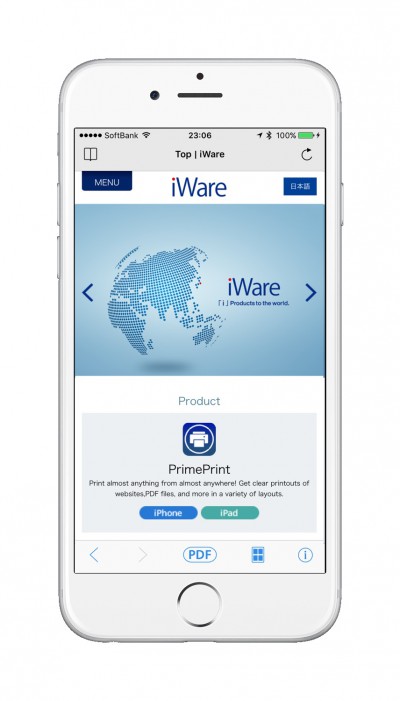 There are two PDF layouts available: "Print layout" and "Display layout".
Display Layout
It converts the web page into a single page PDF without splitting.
There are no page breaks when reading on iPhone.

Print Layout
Place a large web page onto a single sheet.
It can put the contents of about 9 web pages in one A4 page.
It provides you a comfortable reading layout when printed out and saves paper.
Example
Can be viewed with iBooks and other readers.

Can be printed out with a decent layout.

Can be read even if you are offline or have weak connection.

No hustle to read Web pages.

Provide you web pages to read even with the Wi-Fi only iPad when you are not connected.
Device: iOS 6.0 or later iPhone,iPad and iPod touch